Students
Applications for the 2022 IBL intake have now closed. Applications for the 2023 intake will open in July 2022
To be the first to find our when they open, feel free to formally express your interest for our Australian and New Zealand intake.
Find out more about GSK's IBL program in two minutes by watching this video.
GSK's Industry Based Learning (IBL) program is developed for undergraduate University students in their penultimate or final year of study upon commencement of the program. The program offers students an opportunity to work within a company that helps people do more, feel better and live longer.
This twelve-month, full time IBL program is the perfect opportunity for students to launch their career, offering invaluable hands-on work experience in a friendly and supportive environment. Upon completion, IBL's will have built on their university learning and gained a competitive edge for all future career paths.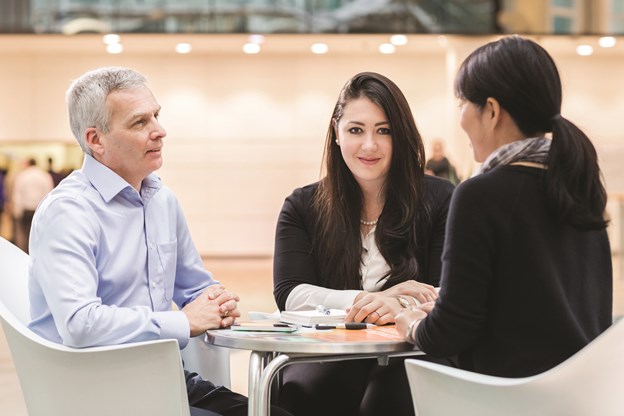 Essential Program Criteria
Before submitting your application, please ensure that you meet the essential criteria for the program and that you provide this information accurately. Please note that if you do not meet the essential requirements of the program, you will receive an automatic response, declining your application. There will be no exceptions to these criteria.
You must be a citizen or permanent resident of Australia or New Zealand
You must be able to work full time from January 2022 to January 2023
Australian Roles: You must not have graduated from your Bachelors degree prior to January 2022 (unless studying honours)
New Zealand Roles: You must not have commenced postgraduate studies (unless studying honours), 2019 and 2020 graduates of a Bachelor's degree are accepted
What does the program offer me?
Our IBL program suits students who want a career with real purpose. Participants benefit from a rich variety of structured training and individual mentoring while gaining genuine experience in your chosen field. We have designed our program to ensure that you will work closely with your manager and professionals who are passionate about their work and are eager to pass on their learning and knowledge. This way, you will get to develop great skills crucial for your future success.
You will be a part of a structured and robust program to give you the optimum opportunity for appropriate learning and development. You will benefit from:
Being involved in interesting work and adding value to the business.
Opportunity to work on key projects to build core technical and business skills.
Being actively involved in career networking forums.
Access to various internal and external training opportunities.
Reporting directly to a line manager.
Involvement in GSK's staff volunteering program to help the community.
What do I need to succeed?
Our interns need ambition, commercial awareness and a self-motivated, proactive approach. We're looking for clear, effective communicators who can quickly build rapport with a wide range of people. It's important that you can adapt to change and keep focused. While you have the drive and confidence to trust your own judgment, you're a real team player who actively collaborates with others.
What Roles are available?
The roles available in the 2023 IBL program will be finalised in July 2022. For now, you can click on '2021 IBL Roles' tab from the menu to see what roles were on offer last year.
How do I apply?
Applications for our 2023 IBL Program will open in July. To be the first to find our when they open, feel free to formally express your interest for our Australian and New Zealand intake.
To hear more about the program form our Early Talent Recruiter and current IBLs watch our live Q&A session hosted by Graduation.
Timeline & Assessment Process
In order to keep everyone safe, our inclusive recruitment process is 100% online this year. It involves an online application, online test, pre-recorded presentation and interview, followed by a live video interview and background checks. This takes place over the course of around 8 weeks. Keep an eye on your email for updates on your application, please ensure you are checking your 'Junk Mail' regularly.
The IBL contracts will run from January 2022 to January 2023.
Sound exciting? We think this could be the best career move you ever make.