Inclusion and diversity
Inclusion and diversity at GSK
Everyone has a story to tell. We all bring something unique to GSK and when we combine our knowledge, experiences and styles together, the impact is incredible



We take a progressive approach to inclusion and diversity so that people can be themselves and bring their own perspectives to our business. We know that together, these unique perspectives and wide variety of personal experience make our business stronger, enhancing our ability to innovate and respond to the diverse needs of patients and consumers.

We believe strongly in inclusion and diversity. It's the right way to do business and it leads to business success. Getting this right unleashes the enormous potential of our diverse team's knowledge, experiences and styles. It also enhances our ability to respond to the wide-ranging and changing needs of our patients and consumers.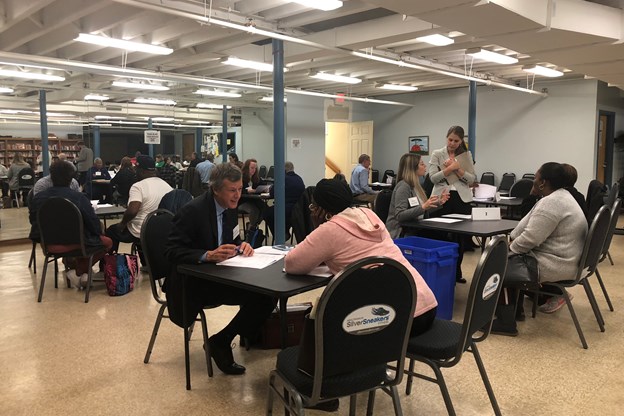 We are proud of three main initiatives that contribute to Inclusion and Diversity at GSK:
1. Spectrum Group program
Spectrum is the global GSK employee resource group for LGBTQI employees and their straight allies. The group aims to connect like-minded colleagues, provide support and help shape a more inclusive environment for LGBTQI employees.
2. Women in Leadership Initiative and Gender Diversity Group (WLI)
GSK's Women in Leadership Initiative develops, promotes and retains women at every level globally. This is achieved by accelerating the personal development and professional advancement of women and men through transformational learning and leadership opportunities and experiences
3. Reconciliation Action Plan
GSK's vision is to make a tangible difference in the nation's reconciliation journey by facilitating meaningful relationships built on the pillars of respect and awareness between our organisation and the Aboriginal and Torres Strait Islander community. And capitalise on our expertise in the health landscape to help eliminate the disadvantages and challenges faced by aboriginal and Torres Strait Islander peoples. To learn more about our reconciliation journey click here.
We take pride in being a company where everyone can be themselves, and where diversity is embraced and celebrated. At GSK, we all hold ourselves accountable for ensuring that respect and inclusivity are at the very heart of our culture as a company.

 
GSK is a place where talented people do amazing things. Where you are encouraged to be you and create a meaningful impact.