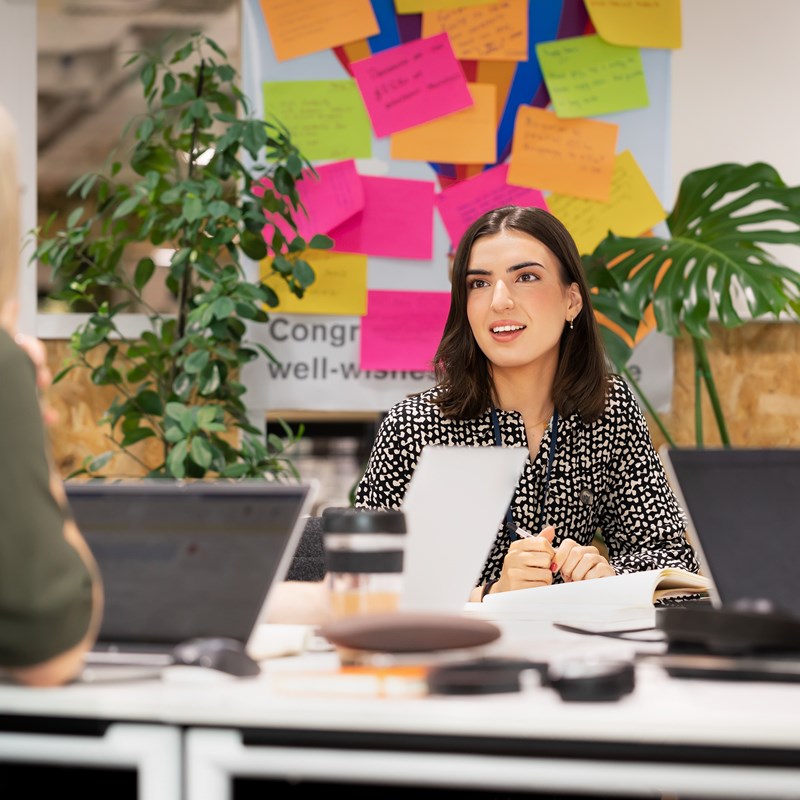 This twelve-month, full time Internship programme is the perfect opportunity for students to get their career off to a flying start by gaining meaningful hands-on work experience in a global healthcare business in a friendly and supportive environment. 
Essential Programme Criteria
To be eligible for the programme, you must meet the following criteria:
You must be in your penultimate or final year of undergraduate (Bachelor) studies at University.
At GSK, we value diversity of experience and encourage candidates from all degree backgrounds to apply.
You must be able to work full time from January 2024 to January 2025
You must be an Australia or New Zealand citizen, or Australian Permanent Resident, or hold full working rights for the 12-month period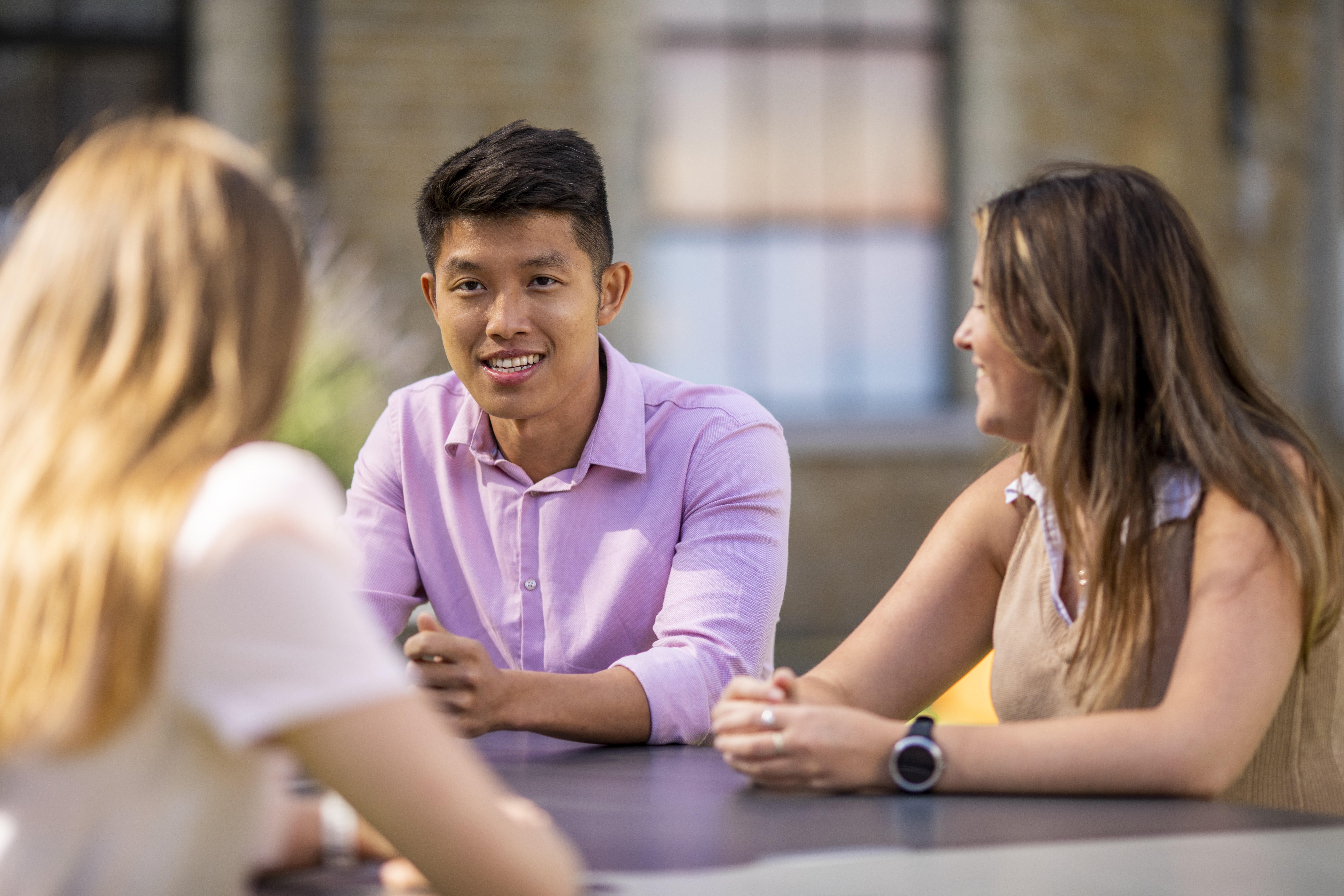 What does the internship offer me?
As a member of our team, you will:
Gain meaningful work experience that will set you up for future success.
Take smart risks and make agile, informed decisions
Have the courage to stop doing what's least important
Receive clear direction to know who's doing what and why decisions are taken
Contribute to a high-performing team
Get rewarded and recognised for performance and the impact you make.
Focus on what matters most
Take personal responsibility to do the right thing
Be inclusive and help create a thriving, diverse workplace
Stand up for what matters and speak up when things don't feel right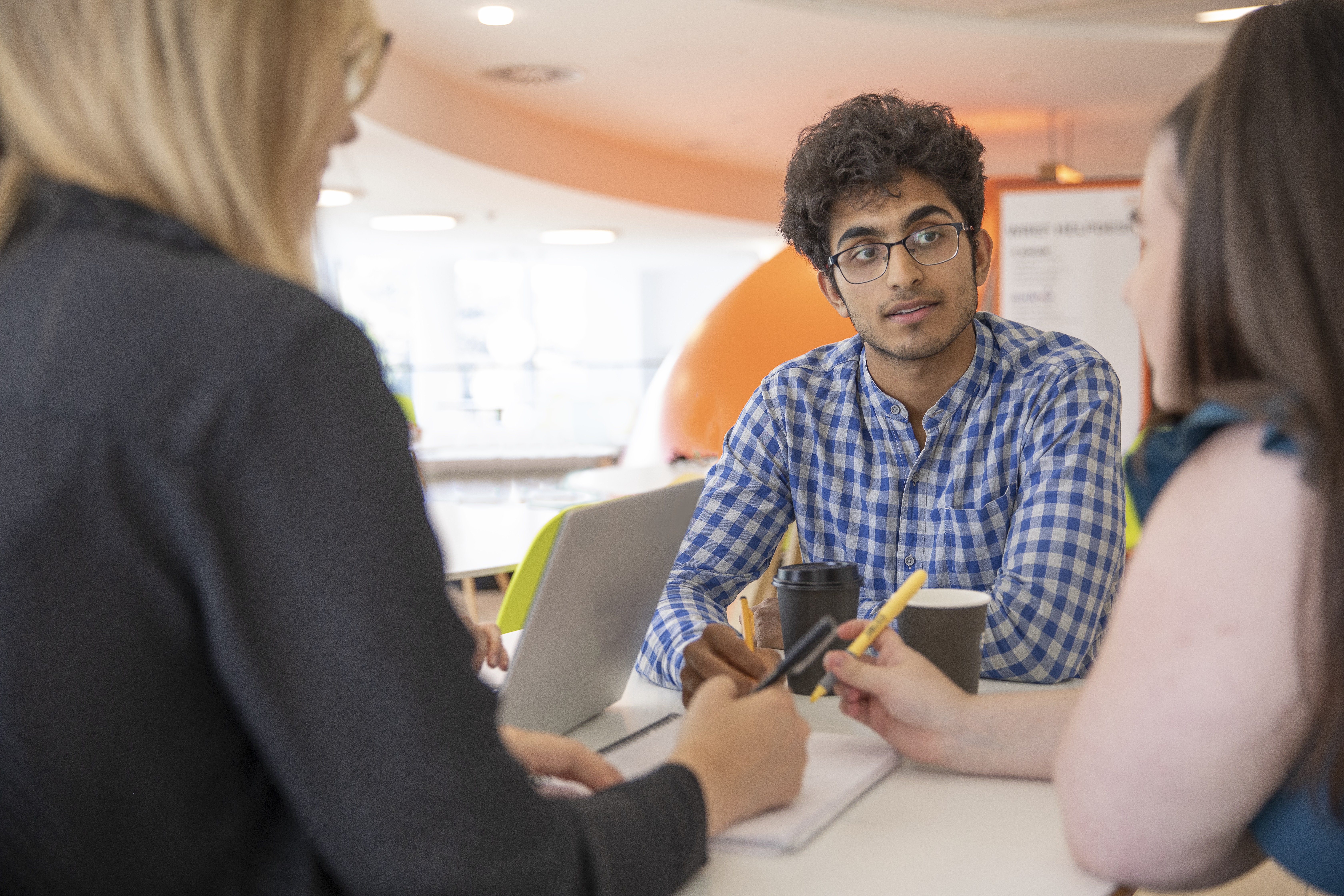 What do I need to succeed?
Our interns need ambition, commercial awareness and a self-motivated, proactive approach. We're looking for clear, effective communicators who can quickly build rapport with a wide range of people. It's important that you can adapt to change and keep focused. While you have the drive and confidence to trust your own judgment, you're a real team player who actively collaborates with others.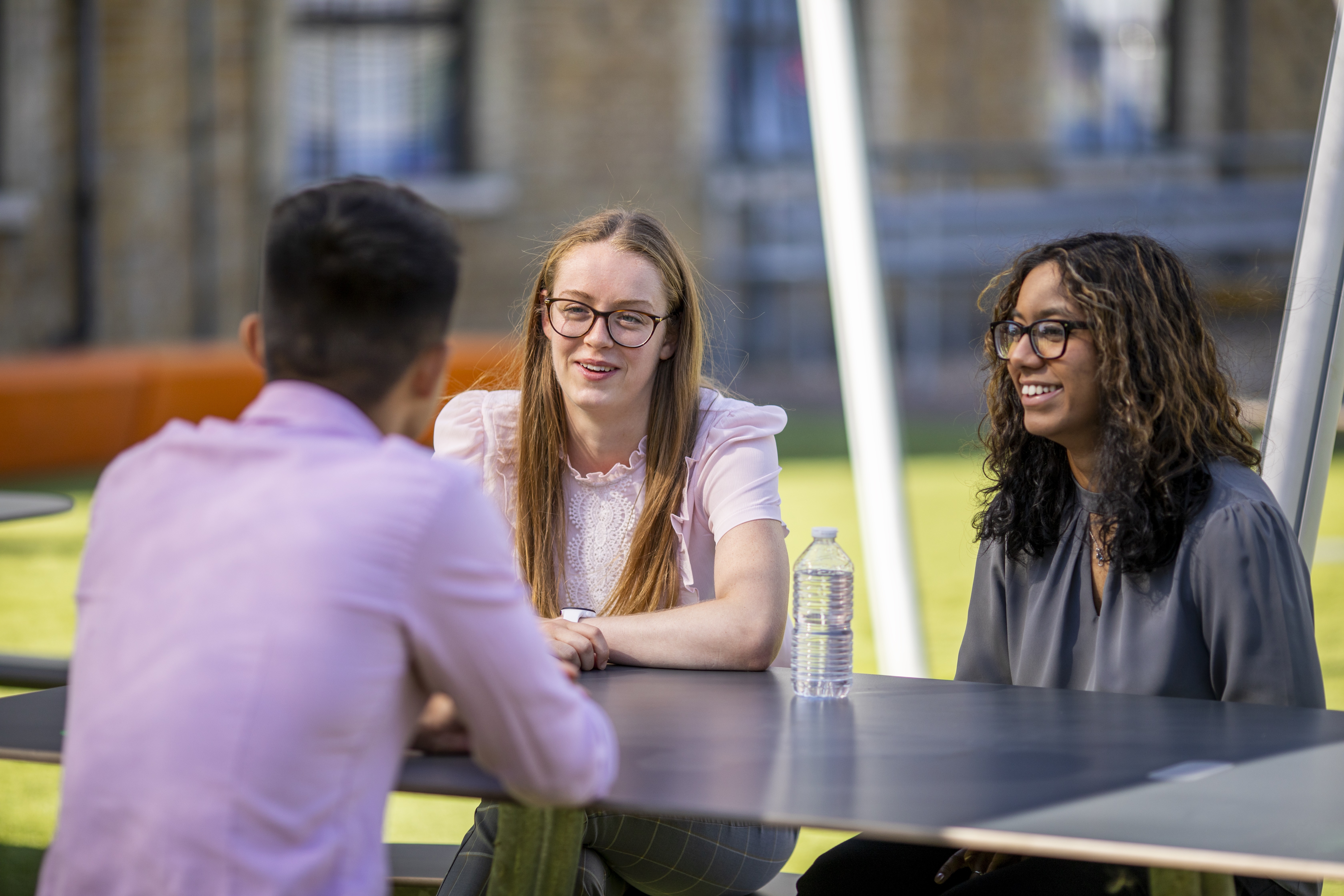 What roles are available and how do I apply?
Applications are now closed, we invite you check for updates in June 2024 when we kick off recruitment for the 2025 Intake
There are wide range of options across Medical & Clinical, Sales & Marketing and Business Operations. You'll be immersed in your chosen area, with core objectives to deliver as you learn and grow. You will also have plenty of opportunities to discover how other parts of our business operate and fit together. 
You have the chance to explore various locations across Australia, such as Abbotsford VIC, and New Zealand, including Auckland. Kindly note that we encourage you to apply for a single stream and location of your choice. 
Overview of Business Streams
Sales and Marketing: Are you passionate about making a difference in healthcare? Join our sales and marketing team to play a vital role in ensuring our life-saving medicines and vaccines reach even more patients. Your expertise will help us make a positive impact on countless lives. 
Business Operations: Looking for a fast-paced and dynamic work environment? Dive into the world of business operations, where you'll utilize multiple platforms to support every aspect of our organisation. This role is perfect for those who thrive on diverse challenges and love being at the heart of our operations. 
Medical & Clinical/ Research and Development: Are you ready to embark on a thrilling journey of discovery? Join our exceptional R&D teams and collaborate with experienced scientists to pioneer the next generation of breakthrough medicines and vaccines. Your contributions will shape the future of healthcare and improve countless lives along the way.
Australia (Abbotsford, Victoria) Roles Overview: 
Sales and Marketing: 
Market Access Associate IBL:

Support GSK's efforts to provide broad patient access to medicines and vaccines within public systems by assisting in reimbursement-related submissions and policies

 

Vaccines Marketing Associate IBL:

Aid the Vaccines Marketing team in developing and implementing brand strategies for vaccine brands in government and private markets

 

Classic Brands Marketing Associate IBL:

Contribute to innovative initiatives improving patient adherence to prescribed asthma management medications

 

Marketing Associate IBL:

Participate in developing marketing programs and communications aimed at consumers and the sales team to ensure understanding and engagement in managing their condition

 

Commercial Systems and Process Associate IBL:

Primarily support the Customer Relationship Management specialist in servicing business areas utilizing the Customer Relationship Management (CRM) System

 

Gynae-Oncology Marketing Associate IBL:

Drive the operationalization of multi-channel marketing strategy and support an experienced sales team during the launch phase of important medicines, gaining skills in project management and stakeholder engagement

 

Sales & Marketing Capability Associate IBL:

Support the salesforce and marketing team by working cross-functionally with key stakeholders across the business

 

Corporate Affairs Associate IBL:

Provide strategic communications support to enhance GSK Australia's corporate reputation and employee engagement

 

Digital Marketing Associate IBL:

Collaborate with stakeholders to create exceptional customer experiences across digital touchpoints, including GSKpro healthcare provider portal, email marketing, webinars, and other online activities

 

Nephrology Marketing Associate IBL:

Work within a dynamic multidisciplinary team to deliver GSK's Nephrology medicine to Australian patients

 

Respiratory Marketing Associate IBL:

Contribute to a large team of brand marketers and engage in various marketing activities focused on asthma and respiratory conditions

 

ViiV Healthcare Marketing Associate IBL:

Support the marketing department in developing and implementing projects and deliverables for the HIV product portfolio and external communications strategy

 
Business Operations: 
Quality Assurance Associate IBL: Participate in various activities across the supply chain to ensure the availability of the right medicine for the right patient at the right time

 

Pharmaceutical Technology Associate IBL:

Provide communication support for the Pharma Tech Team, promoting new technologies and ensuring customers understand their benefits and usage

 

Clinical Operations Associate IBL:

Offer operational and administrative support to clinical study teams, ensuring efficient and compliant delivery of clinical trials

 

CS&L Supply Chain Associate

IBL:

Support

the customer supply chain team in managing the supply chain activities for vaccines and prescription medications, covering the entire process from global manufacturing facilities to delivery to first trade customers.
Medical & Clinical/ Research and Development: 
Regulatory Affairs Associate IBL:

Ensure compliance with regulatory frameworks, supporting access to important medicines through timely and quality regulatory applications

 

Oncology Medical Affairs Associate IBL:

Support the Oncology Medical Affairs team in developing strategies for healthcare professional education and insight generation related to GSK's oncology portfolio

 

Vaccines Medical Affairs Associate IBL:

Assist the vaccines medical team in developing and implementing brand strategies for vaccines

 

(General Medicines) Medical Affairs Associate IBL:

Support the general medicines medical team in developing and implementing medical strategies for the respiratory portfolio

 

Specialty Medical Affairs Associate IBL:

Support the nephrology team in developing and implementing medical and brand strategies

 

Supported Studies Associate IBL:

Contribute to GSK's Supported Studies program, providing support to quality research and innovation conducted by external parties for scientific purposes

 

Medical Operations Associate IBL:

Contribute to a wide range of activities such as Medical Information, Pharmacovigilance, compassionate Access, Medical Governance, and Medical Affairs

 
New Zealand (Auckland) Roles Overview: 
Discover a one-of-a-kind opportunity in New Zealand, where you can engage in a unique blend of roles encompassing all aspects of the business. Immerse yourself in medical and clinical responsibilities, delve into the dynamic world of sales and marketing, and gain valuable experience in various business operations aspects. 
Vaccines Marketing Associate IBL:

Gain valuable experience and understanding of marketing fundamentals in a large corporate organisation

 

Pharmaceutical Marketing (General Medicine) Associate IBL:

Collaborate with the Senior Brand Manager to deliver key marketing initiatives for GSK NZ's respiratory pharmaceutical business

 

Specialty Marketing Associate IBL:

Develop and implement targeted marketing campaigns aimed at enhancing Healthcare Professionals' understanding of the benefits, positioning, and usage of our medicines, ultimately contributing to improved patient health throughout New Zealand

 
There are a few stages to our application process.
Online application form
Our application form doesn't take long to complete.
We'll ask you to upload your CV, complete details about your studies and confirm your eligibility to work in the market where your chosen programme is based.
This should take no longer than 5 minutes.
Back to top
World of GSK online assessment
If you meet the eligibility criteria you will be invited to complete our 'World of GSK' online assessment. This is an online assessment that will help us determine your strengths and suitability to become one of our Future Leaders. It will also give you an insight into what we do and how we work.
You'll watch videos featuring some of our colleagues who will tell you about what they do at GSK. We'll then set up scenarios and ask you how you would manage the situation.
After you complete the World of GSK assessment, we'll let you know if you've made it to the next stage. You'll also get personalised feedback to help you develop your strengths further.
Back to top
Pre-Recorded Video Assessment
We want to meet and understand the real you, so it's important to give natural and honest responses throughout the Assessment. We want to know if you're right for the role and GSK.  
From the comfort of home, you will be invited to complete a small series of questions with a recorded video response, followed by confirming your eligibility for the programme. 
Get ready to shine in your interview with our guides: "GSK's 6 Tips to Ace Your Video Interview" and "Tips for a Successful Video Interview: The Star Technique"! Take a closer look and enhance your chances of success!
The recruitment team will review the video assessments and will be in contact with feedback/next steps accordingly in the coming weeks.   
Back to top
Virtual Interview/MS Teams
Reference and Employment checks
If you progress to the next round, we will conduct reference and employment checks.
Back to top
Accept our offer
Great news! If all goes well with reference and Employment checks, we'll make you an offer to become one of our IBLs. We'll talk you through the next steps and use everything we've learned about you to make sure you get off to the best possible start in your future career.
Back to top
Sound exciting? We think this could be the best career move you ever make.