Researchers
PhD Graduates and Post-Doc Researchers
Want to help people do more, feel better and live longer?
We are supporting PhD graduates and postdoc researchers to join the GSK Graduate Researcher Program (GRP) in January 2022.
Our GSK Pharmaceutical has a broad portfolio of innovative and established medicines in respiratory, HIV, immuno-inflammation and oncology. We are strengthening our R&D pipeline through a focus on immunology, human genetics and advanced technologies to help us deliver transformational new medicines for patients.
Everyone at GSK is focused on our three long-term priorities - Innovation, Performance, Trust - underpinned by our ambition to build a more purpose and performance driven culture, aligned to our values.
Applications are now open, we are seeking PhD graduates and postdoc researchers to join the GSK Graduate Researcher Program (GRP) in January 2022. We have exciting opportunities for paid 12-month, fixed-term contracts based in Abbotsford (VIC).
The GSK Graduate Researcher Program:
The GSK Graduate Researcher Program is a government-funded, industry-hosted initiative developed to help bridge the gap between industry and research.
The paid 12-month work placement program is available to PhD graduates or post doc researchers. The aim of the program is to provide interns with a diverse range of development opportunities, experiences and exposure with view to improving Australia's success in terms of translation and commercialisation of health and medical research; and expanding the capacity and capability.
At GSK, we're excited to embark on this program with the support of MTPConnect's Researcher Exchange and Development within Industry initiative funded by the MRFF. We are driven by science, curiosity and a desire to transform the lives of our patients. The roles we have identified to form our 2022 GSK Graduate Researcher Program will lead on important, substantive work. We anticipate that the 2022 PhDs joining our business will bring critical thinking and creativity into our business, while at the same time, we're committed to offering these individuals hands on insights and training in the corporate environment and the work we do to bring our scientific discoveries into patients' hands.  
Listen to the MTPConnect Podcast to find out more.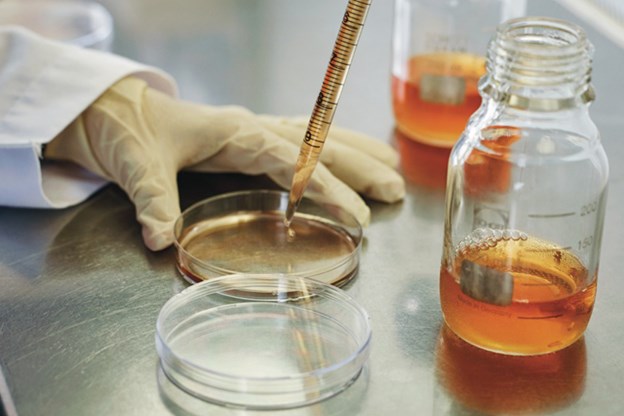 Eligibility criteria:
Before submitting your application, please ensure that you meet the essential criteria for the program and that you provide this information accurately. Please note that if you do not meet the essential requirements of the program, you will receive an automatic response, declining your application. 
Must be a PhD graduate or postdoc researcher
You must be a citizen or permanent resident of New Zealand or Australia OR be able to provide proof that you have valid working rights that enable you to work full time for the 12-month period of the program (without restrictions)
Must be available to work full-time from January 2022 to January 2023.
What roles are available?
What is it like?
To see the 2022 GSK PhD Graduate Researcher Program Project Descriptions, click on the roles in the section above (A Word document will download when the link is clicked). 
What does the application process involve?
Eligibility questionnaire
A number of GSK online assessments (World of GSK/GSK Life) which are a mix of cognitive and values aligned fictitious scenarios.
Pre-recorded video interview (one way/Hirevue)
MS Teams virtual interview with Hiring Managers for shortlisted candidates.
Where can I apply?
Applications are now open, please apply here. Applications close Monday 1st November 2021. 
Our GSK Culture
GSK is a company with a special purpose – to help people do more, feel better and live longer. Turning that purpose into a reality must start with an amazing employee experience, because we know when each of us feels at our best, we perform at our best. Being a modern employer means we focus on what matters most to our people.  We offer flexibility through life-friendly policies so that we can make our work and home lives work well together. When we focus on our well-being and have the
At GSK we believe in the power of an inclusive and diverse workforce. We aim to create an
inclusive workplace where all employees feel engaged, supported and know that their work makes an important contribution. We are an equal opportunity employer and all applicants will be considered regardless of sexuality, religion, age, colour, ethnicity, gender identity or parental status. Aboriginal and Torres Strait Islander Australians are encouraged to apply for this position.
GSK acknowledges the Traditional Custodians of the land in which we live, and we pay our respect to their Elders both past and present and emerging.
Applications close:  Monday 1st November 2021
Need help with your application?
Please email us at ANZ.Careers@gsk.com
and let us know how we can help you. We will make all reasonable modifications to support you throughout the recruitment process and we'll treat all information you give us in confidence. Please get in touch to help us process your application as soon as possible.