Graduate researcher program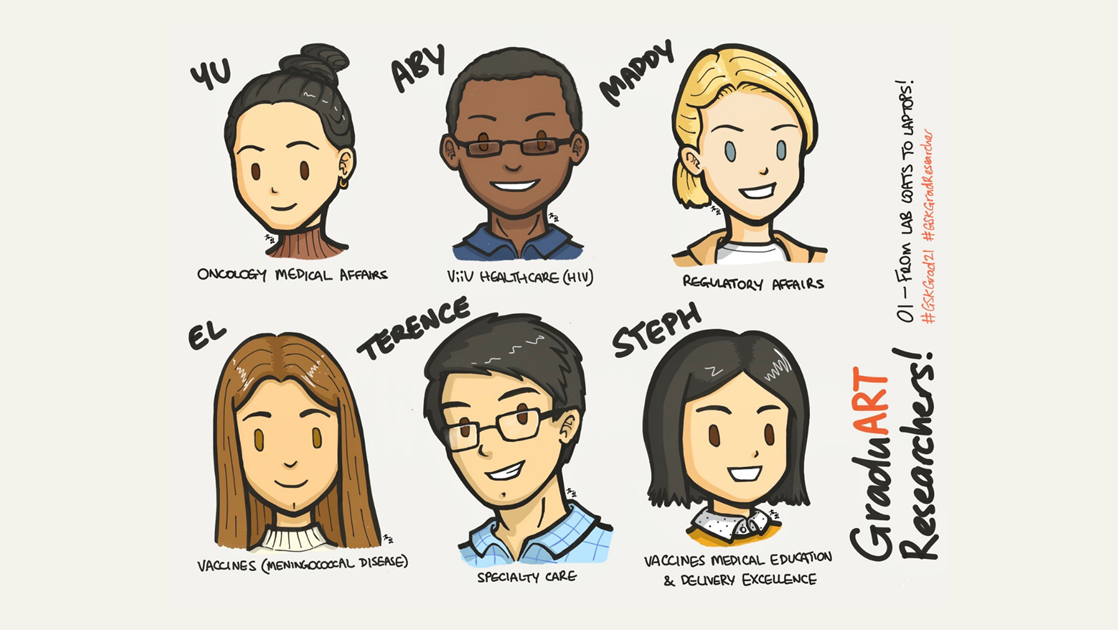 GSK Australia spring boarding graduate careers with new Graduate Researcher Program.
GSK Australia is helping to bridge the skills gap between academia and the pharmaceutical industry, through its new three-year program for PhD graduates.
The GSK Australia Graduate Researcher Program, was launched in March 2021 and is the organisation's first program to offer PhD graduates hands on experience in the world of the medicines and vaccines industry.
Over the course of a paid placement between 16th January 2023 to 22nd December 2023, seven PhD graduates will make meaningful contributions to key GSK business units including regulatory and medical affairs in oncology, respiratory, vaccines and more. 
Dr Carolyn Tucek-Szabo, GSK Director of Regulatory Affairs for Australia and New Zealand, is the Australian leadership team's program sponsor and believes the program will offer invaluable professional experience for PhD graduates who are making the transition from academic research to working in the pharmaceutical industry.
"Our aim is to create opportunities for PhD graduates to gain a stronger understanding of what it takes to develop and commercialise a medicine or a vaccine for patients in Australia. It will give each and every one of them the chance to learn real-life practical business skills and processes, beyond the lab," said Dr Tucek-Szabo.
"I made the transition from the academic research environment to industry earlier in my own career, and I know what a challenge that can be."
The program has been developed in partnership with industry growth centre MTPConnect, as part of its $32 million Researcher Exchange And Development Within Industry (REDI) initiative – funded through the Australian Government's Medical Research Future Fund, and designed to facilitate the cross pollination of scientific, academic research expertise with that of the pharmaceutical industry.
MTPConnect Managing Director and CEO Dr Dan Grant says the REDI partnership with GSK Australia is providing valuable industry experience for researchers.
"We are very pleased to partner with GSK Australia on their Graduate Researcher Program through our REDI initiative which is supporting the development of our future workforce. GSK are offering our brightest minds the opportunity for industry experience and it's exciting to see the impact of this collaboration and the connections being made on both sides," Dr Grant said.
Stephanie Yee, a Graduate Researcher participating in the 2021 GSK program is confident that the program will continue to be instrumental in broadening her professional portfolio and building meaningful connections in the pharmaceutical industry.
"The GSK Graduate Researcher Program has been an eye-opening experience. I've really enjoyed exploring different areas of the business and seeing how researchers can make an impact in industry. Working alongside industry experts here at GSK has also given me an opportunity to broaden my skillset, and I'm incredibly thankful for the support and mentorship that I've received along the way," said Stephanie.
GSK is committed to work closely with leading local researchers and clinicians to ensure that Australian patients can access the latest global innovations. The contributions of this cohort of graduate researchers to our projects and operations will be important in driving innovation for Australian patients.
The GSK Australia Graduate Research program for 2023 is now open (click here to apply) 
Listen to the MTPConnect Podcast to find out more.