In 2019, we completed a transaction with Pfizer to combine our consumer healthcare businesses into a new joint venture that will ultimately be separated via a demerger. This will enable us to create a new global Pharmaceuticals/Vaccines company, and a new world-leading Consumer Healthcare company.
Our Consumer Healthcare business develops and markets a range of products in the areas of: Pain Relief, Respiratory, Oral Health, Nutrition/Gastro Intestinal and Skin Health.

We are one of the world's leading over-the-counter healthcare companies. We hold number one positions in Wellness across 36 markets and are market leaders in pain relief and specialist oral care.
We have a portfolio of loved and trusted brands that are underpinned by science including: Sensodyne, Polident, Voltaren, Panadol and Otrivin.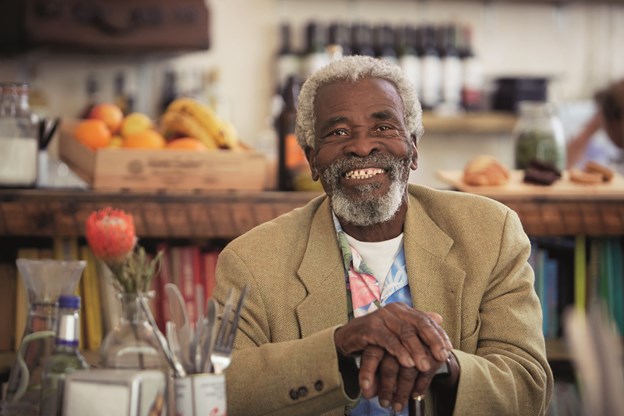 Our marketplace
Today, people are taking an increasingly active role in managing their own health. This is being fueled by an emerging global middle class, rising healthcare costs and ageing populations. Demand for consumer healthcare products is growing, particularly in emerging markets where consumers are seeking more affordable and accessible products.
Our strategy
Our strategy is to meet the everyday healthcare needs of our consumers through building consumer preferred and expert recommended brands.
To do this we focus on excellence in innovation to develop world class brands, and on building our reputation through best in class interactions with retailers, healthcare professionals and shoppers.
Research for product innovation
Our business is built on science and this research heritage contributes to the development of our Consumer Healthcare products, giving us a unique advantage over our competition.
Today, we are using science to speed up the time to develop new product innovations, make them more accessible to the people who need them, and to develop benefits our consumers value, ultimately growing our business.
At the same time, we continue to ensure we meet all regulatory requirements for testing, approval, manufacturing, labelling and marketing of our products.
You can find out more about our R&D work on Consumer Healthcare products in our Research section.
If you have a product idea and believe we might like to partner with you, please visit our Consumer Healthcare External Innovation portal.
Consumer healthcare research
GSK products are built around science, and it is this innovation that is vital to our Consumer Healthcare business. It helps us develop products that are differentiated from competitor products and that keep pace with changes in the marketplace and consumer needs.
While development timelines are generally shorter for consumer healthcare products than for medicines, the regulatory requirements for testing and approval of our over-the-counter (OTC) products are rigorous. We are using science to deliver benefits to consumers, increase our speed to market, and create products that our consumers value.
Our R&D teams work within one of our four key categories of Wellness, Skin Health, Nutrition and Oral Health and have deep expertise in these areas. For example, we are one of the largest oral healthcare researchers in Europe, and we conduct extensive research on new treatments to prevent dentine hypersensitivity, tooth erosion, and cavities; improving denture care and cleansing, maintaining gum health and providing new scientific insights to help consumers maintain optimal oral health practices and behaviours - from infancy to the older years.
For many years we have led the way in research around potassium nitrate which is used it in our Sensodyne toothpaste to address sensitivity. Our scientists have now figured out how to ensure its stability and efficacy in a mouth wash which works inside the tooth to soothe exposed nerves. Sensodyne mouthwash is the first clinically proven potassium nitrate mouthwash to address tooth sensitivity.